Local author Kiaya Martin will be bringing her book "Blue Bullet Rides Mommy's Mustang" and other Blue Bullet apparel for purchase Friday, March 24. You can also order online by sending an email to
bluebulletbooks@gmail.com
!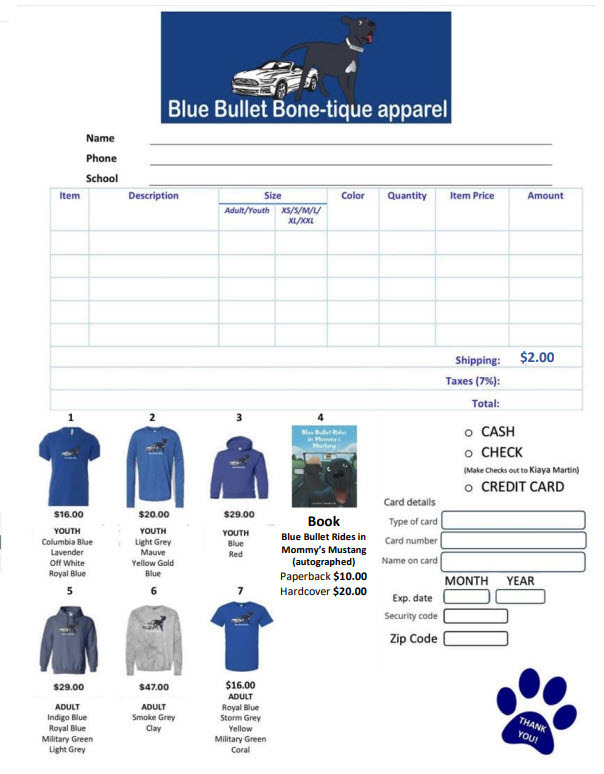 Friday, March 24 will be a busy day here at Rome City! Author Kiaya Martin will be here to share her book, it is beach day at popcorn day!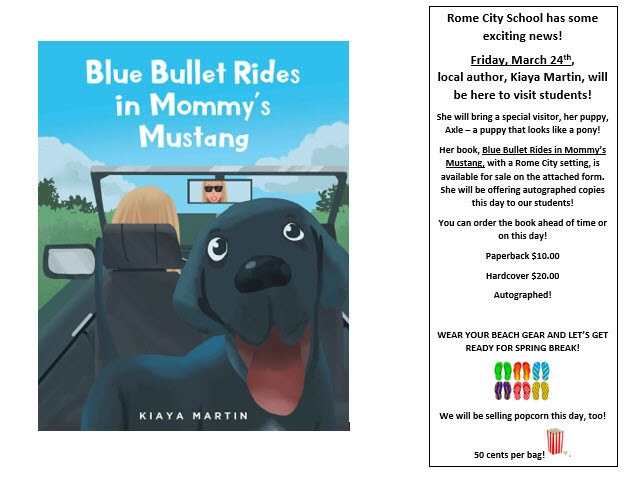 Thank you to everyone who donated to our carnival! Keep checking Facebook throughout the day to get a sneak peek at what will be up for auction tomorrow night!
Looking for a Summer Camp or Fall program? Sign up for Champions this week!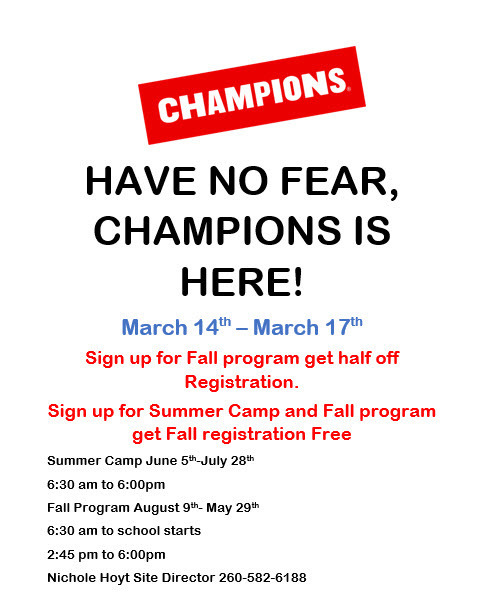 Don't forget to set your clocks 1 hour ahead this weekend!

Interested in trying SUMO wrestling at the carnival? Sign up for a time slot ASAP!
Rome City Spring Picture Day is coming up on March 15th! You must preorder for your child's photograph to be taken. You may order from the flyer or order online at
https://inter-state.com/FlyerEntry/76465YF
. Online ordering closes at 11:59 pm on March 14th.
Dr. Seuss day is tomorrow! We can't wait to see all the characters in the building!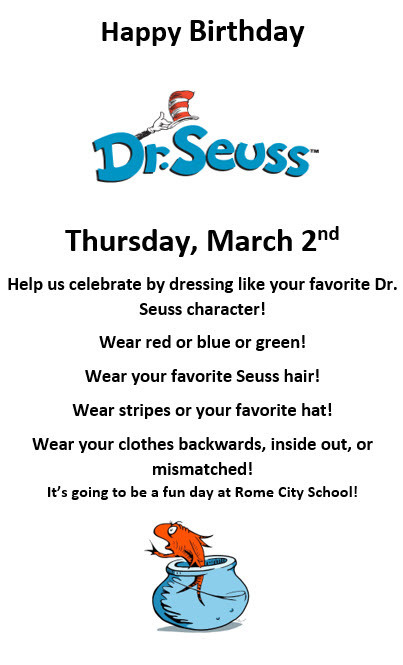 Tomorrow morning is our trimester two awards ceremony! If your child is receiving an award, an invitation was sent home. See you tomorrow!

Have you figured out your favorite Dr. Seuss character and what you are going to wear for Dr. Seuss day? It is just one week away!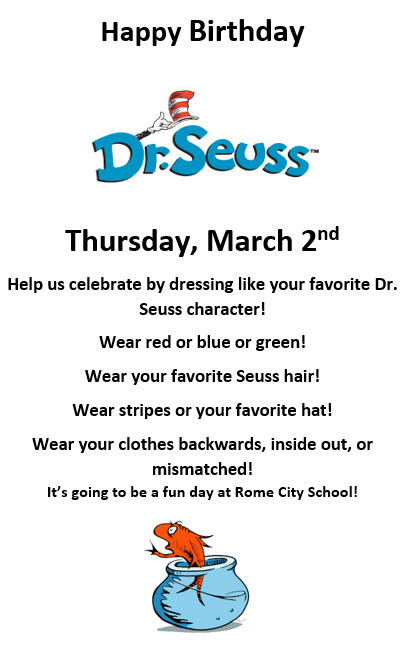 Tomorrow is popcorn THURSDAY!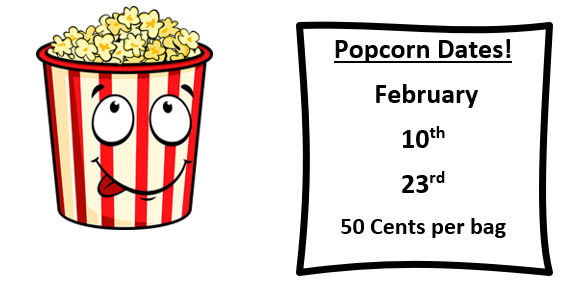 Do you have or know a child who is kindergarten age? Rome City Elementary is holding our annual Round Up for children who will be 5 on or before October 1st, 2023.Join us April 13th at 5:30 for Kindergarten Round up!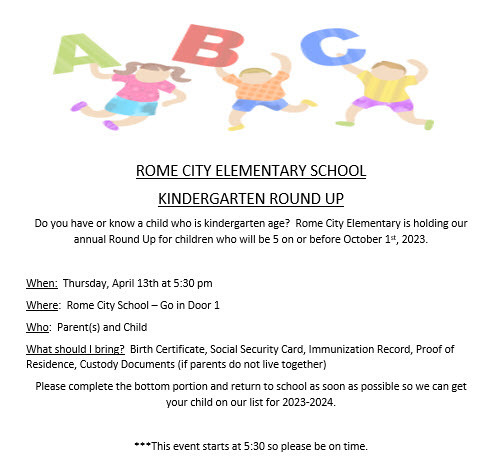 March 2nd is Dr. Seuss day at Rome City! Help us celebrate by dressing up as your favorite Dr. Seuss character!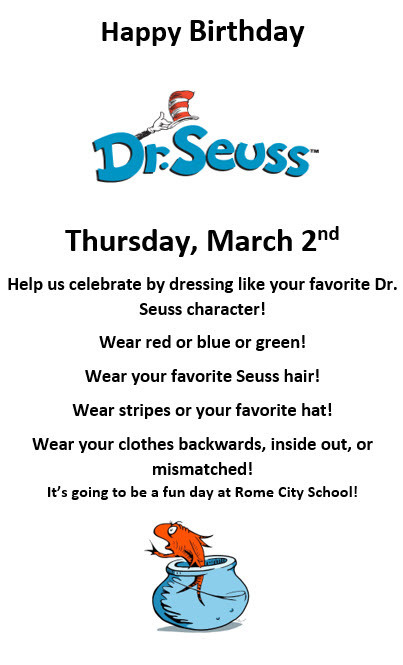 We are taking orders for yearbooks for $15 each. Flyers are going home this week. Online orders can be placed at
https://inter-state.com/order
and enter this code :75140E or you can send cash or check to Rome City School. Absolute deadline is March 10th.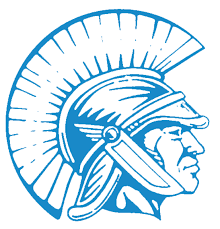 Tomorrow is Valentine's Day! Don't forget to wear red, pink or white!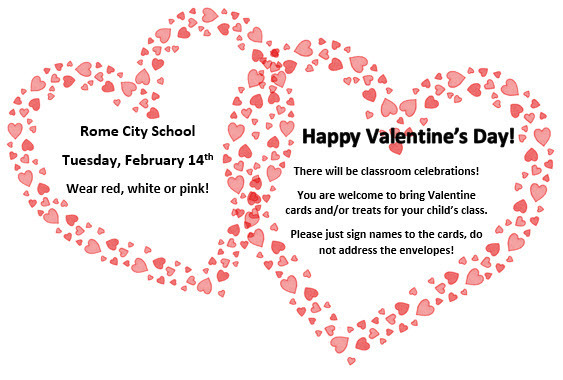 Suckers are for sale during lunch tomorrow! $1.00 each!
Just a reminder that this week is Kindness Week! We can't wait to see how everyone shows kindness at school!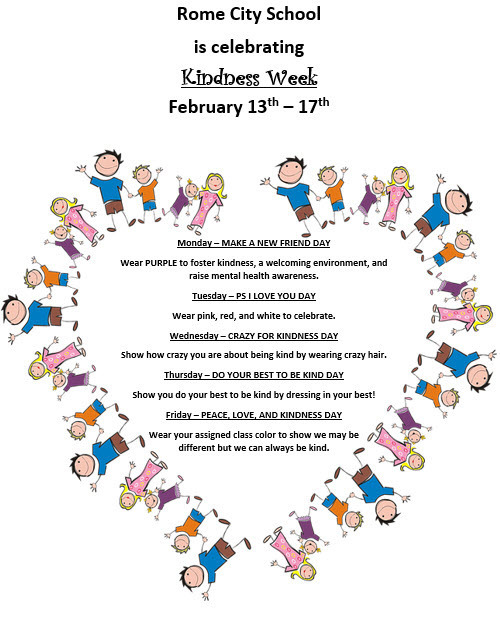 We are selling suckers at lunch on Tuesday, February 14! They are all $1.00 each!
Don't forget tomorrow is also Jersey day!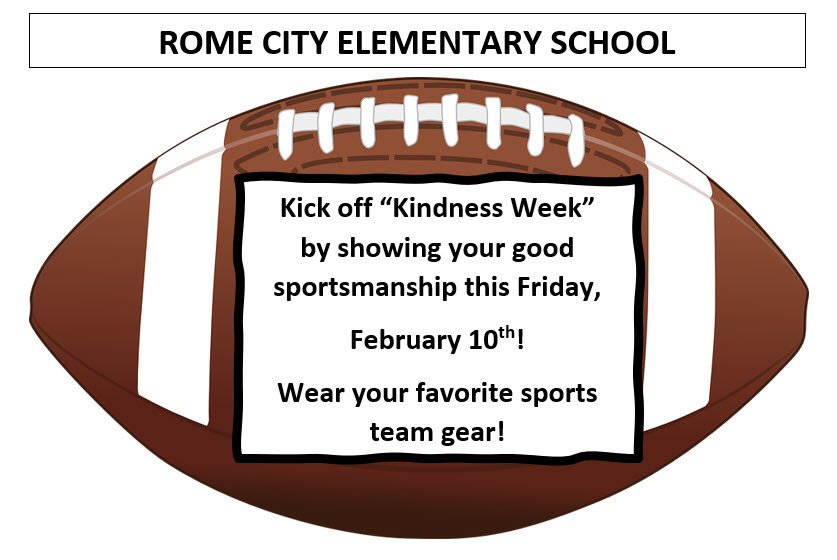 Tomorrow is popcorn Friday!