ENSC is now hiring a Part Time School Nurse for Rome City Elementary. Interested applicants must apply on AppliTrack:
https://www.applitrack.com/r8esc/onlineapp/_application.aspx?starting=true
Summary of Responsibilities: • Vision screenings K or 1st (MCT), 3, 6 • Hearing Screenings- delegated to Speech pathologist • Care plans for Special education and for general education as identified • Identifying health concerns and educating as appropriate • Medical summaries as appropriate • 504's • Immunizations check, creating health record, reporting to CHIRP, excluding and following up with incomplete immunizations for students, especially new students and in Grades K and 1. Report on K, 1, & 6 • CPR/AED classes • Eliciting medical information from physicians, writing cover letters for release of info, and following up • Making referrals • Home visits for concerns of absences or medical concerns • Training staff for daily care of clinic, med administration, following care plans • Overall care for staff and students (BP monitoring, health initiatives, classroom instruction) • Diabetic training, overseeing • Helping devise goals for students with IEP and medical condition • Head lice screenings as warranted • Health histories • Oversee HOE students • Maintaining clinics, documentation, assessment, treatment of first aid, proper distribution of medication and educating students and parents on medication and policy and procedure • Oversee accident reports and review for trends or areas of concern that need addressed • Make sure state reports are done and information handed out as mandated by the state-HPV, Meningitis, Vision, hearing, immunizations • Obtain consent to input immunization into Chirp data base • Blood borne pathogen instruction • In-services to staff on health concerns and treatment, medication administration, O2 administration, first aid, seizures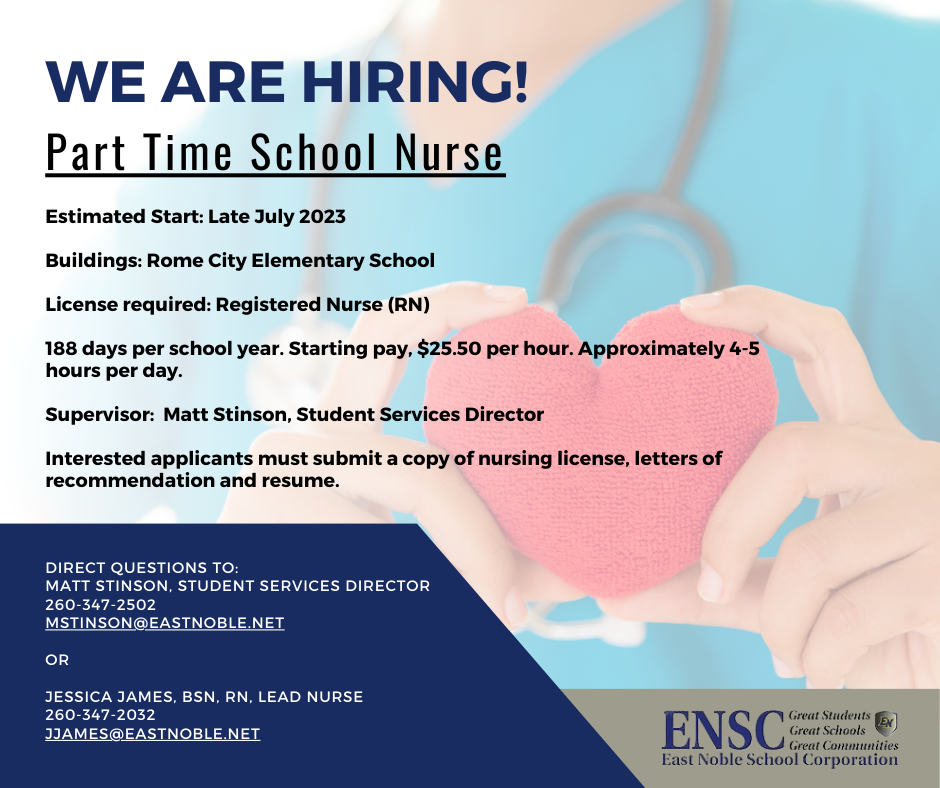 Field Day is tomorrow!!

Just a reminder that we will have NO SCHOOL tomorrow for Memorial Day.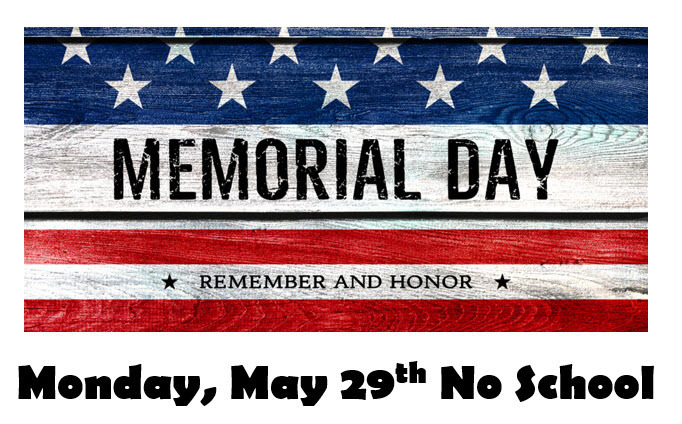 Field Day is next Tuesday! Don't forget your comfy shoes, sunscreen and water bottle!
End of the year awards are next Thursday morning! Awards will be held in the gym and in the classrooms. Please make sure to fill out a paper allowing your child to go home after awards prior to Thursday!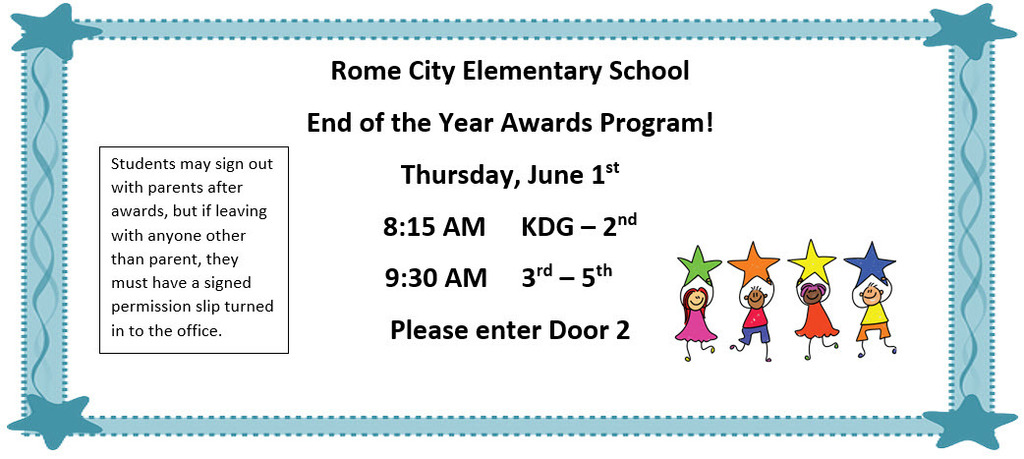 Tomorrow, kindergarten, 1st and 3rd graders will be going to Sundaes on Sylvan!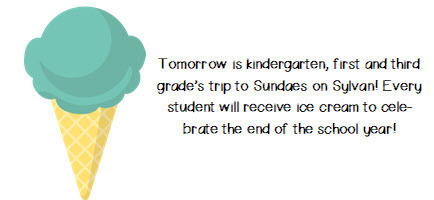 Tomorrow 2nd, 4th and 5th graders will be going to Sundaes on Sylvan!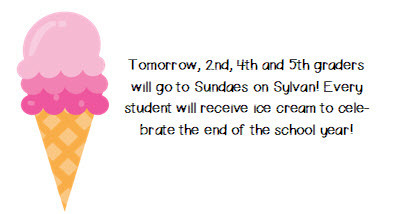 No School Monday, May 29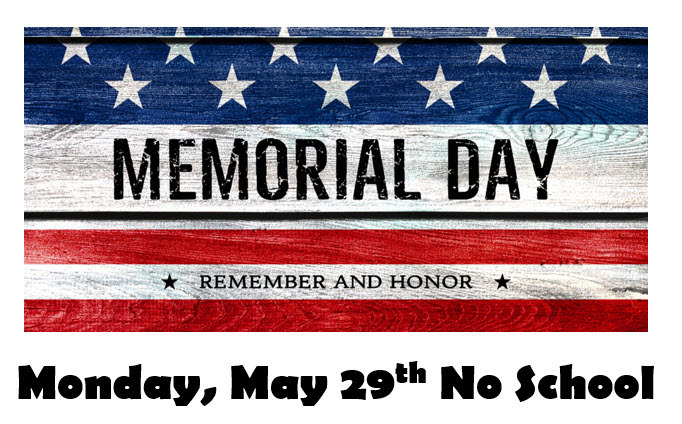 Tomorrow is our skating party for Principal's Challenge!
Attention all first through incoming sixth grade boys! East Noble has a summer camp for you ! Please see attached for specific details.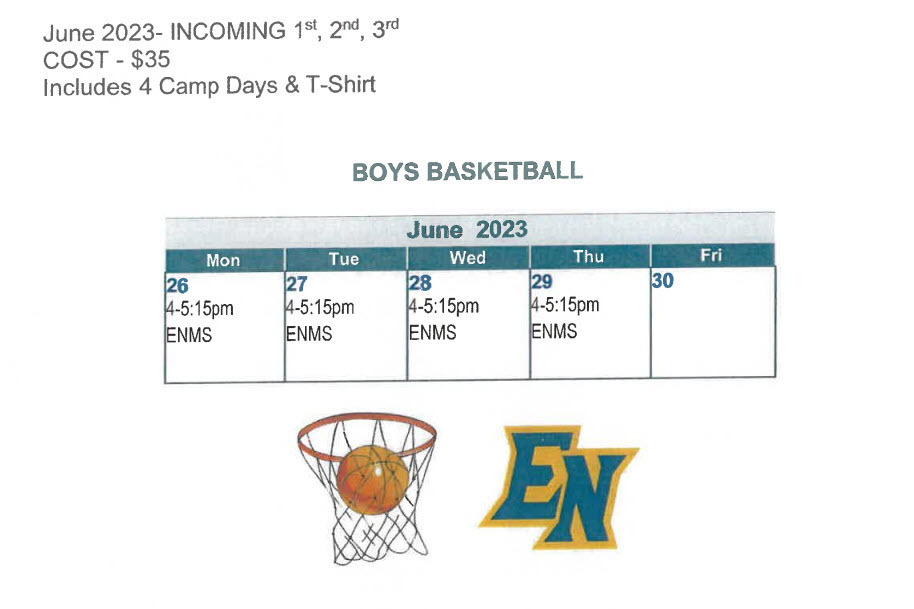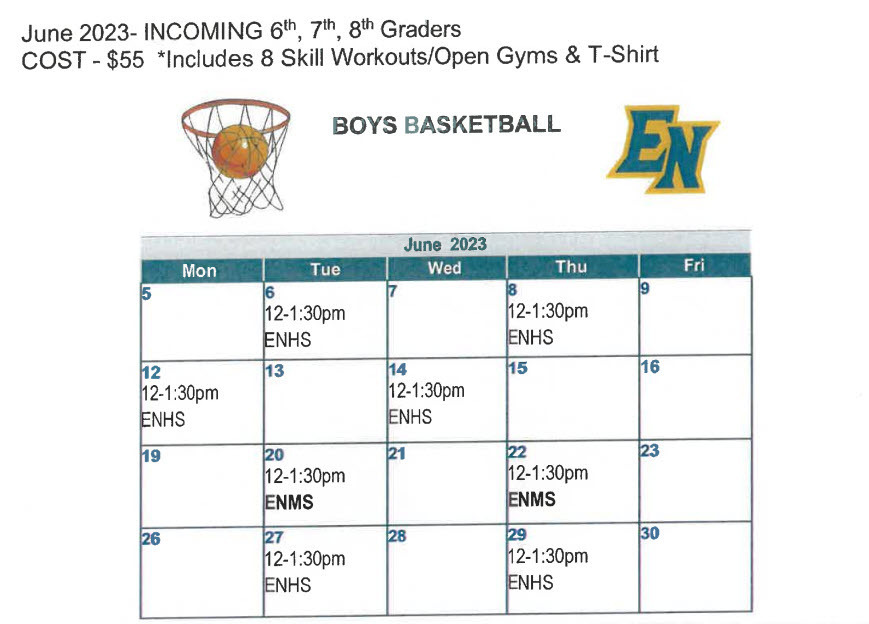 Here's a reminder for our Zoo field trip tomorrow!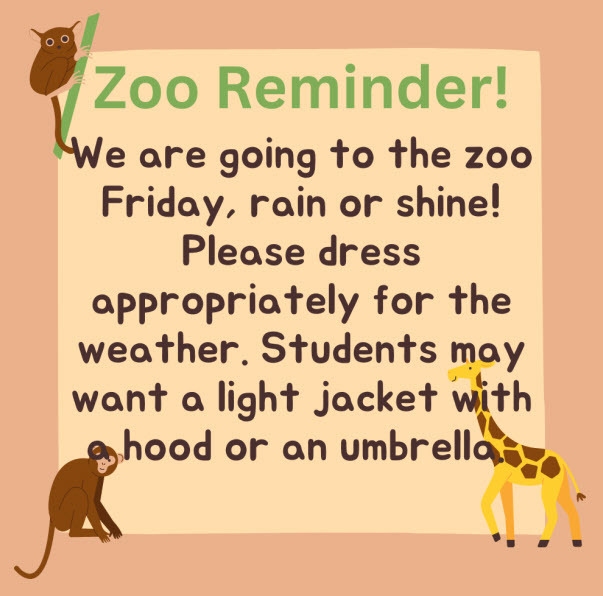 Don't forget that tomorrow night is our Spring Musical for second and fourth graders!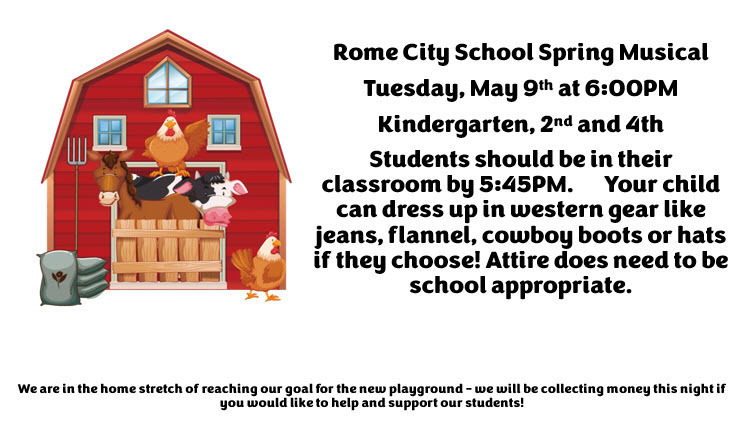 This Friday is another FUNdraiser Friday! We are selling concession stand items for $2.00 to raise money for our new playground!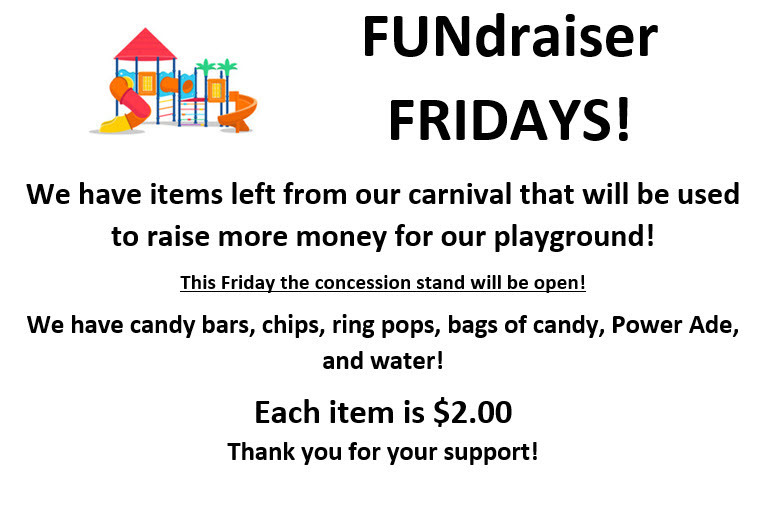 Don't forget that we are selling suckers at lunch tomorrow!
Is your child interested in Track and Field? East Noble is putting on a clinic for second through fifth graders Saturday, May 13!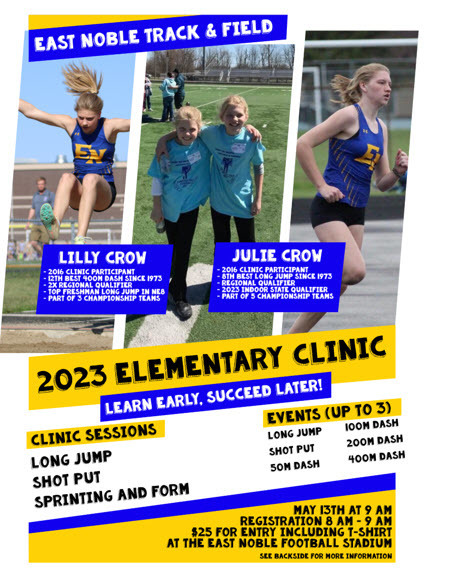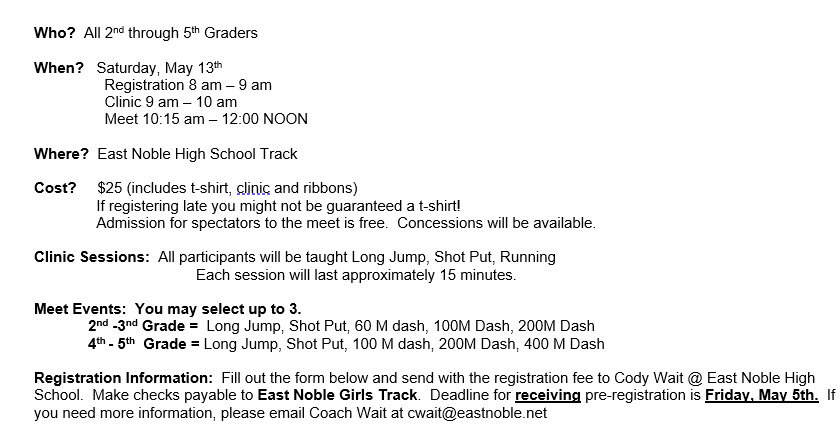 Just a reminder that tomorrow is FUNdraiser Friday!! We are so close to our goal for our new playground equipment!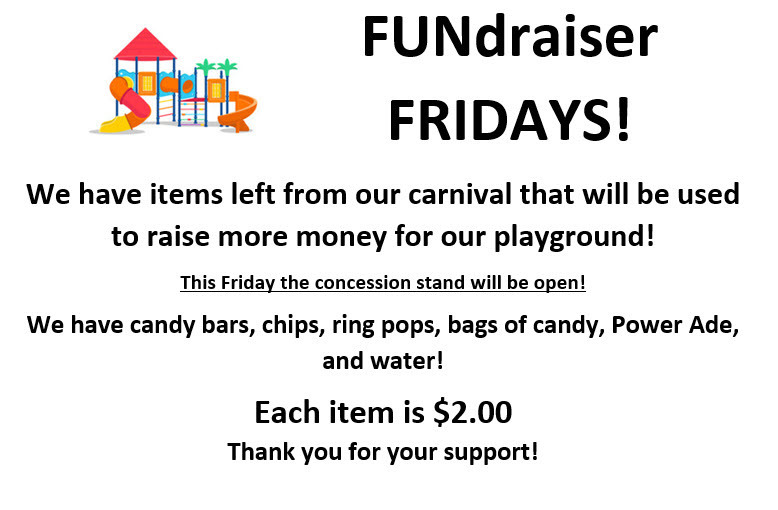 Our next sucker sale will be next Tuesday at lunch!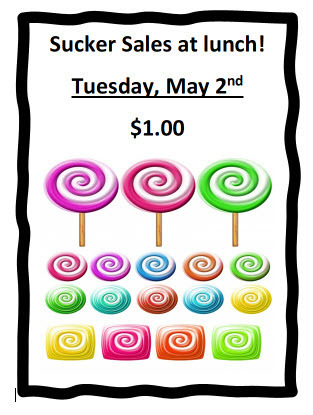 We are having another FUNdraiser Friday!! Concession items are on sale for $2.00. All money raised goes toward new playground equipment!
Second and fourth grade Spring Musical is Tuesday, May 9 at 6:00! We look forward to seeing everyone there!